Restoration of native Olympia oysters began in Puget Sound in 1999. To date, nearly 40 restoration projects have been conducted along the West Coast. We have created a database of information about each project, which is available by contacting us at olympiaoysters@gmail.com. This information was also used to create a story map with information and photos from each project.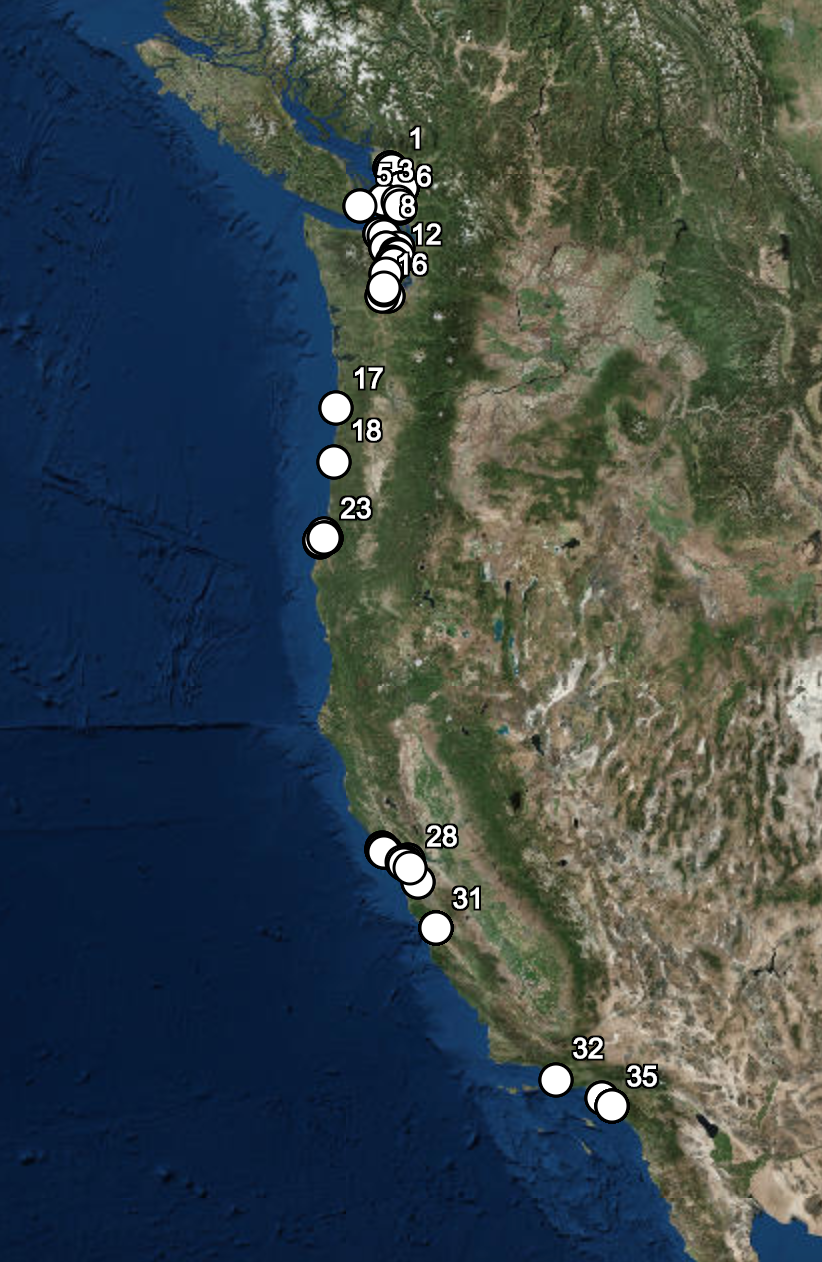 Story Map apps are open source visualization tools that combine maps and storytelling in an interactive way to inform and inspire a target audience with place-based multimedia experiences. Story maps are powerful communication tools to tell stories, to share information, to exchange experiences that can extend from a local level to worldwide.
In this story map, you will travel through estuaries and embayments along the West Coast of North America, from British Columbia, Canada to Baja California, Mexico. You will read about methods and lessons learned from several efforts to restore the Olympia Oysters (Ostrea lurida), the only oyster native to the temperate West Coast of North America.